In today's gaming world, customization is everything. Gamers strive to personalize their gaming setups to match their unique style and preferences. That's where Tecsee ABS Keycaps Cherry Profile Dye Sub Mechanical Gaming Keyboard Keycaps Set comes in. With a wide range of vibrant colors and a durable ABS material, these keycaps are designed to enhance your gaming experience and elevate your setup to the next level. In this article, we will explore the features and benefits of this product to help you make an informed decision.
1. Vibrant Colors and Silky Smooth Surface:
Tecsee keycaps come in a variety of vibrant and rich colorways. Whether you prefer a bold and eye-catching look or a more subtle and elegant aesthetic, there is a color option for everyone. The ABS material used in these keycaps offers toughness and durability while providing a silky smooth and delicate surface that feels great to touch. Say goodbye to boring and dull keycaps, and say hello to a keyboard that truly reflects your personality.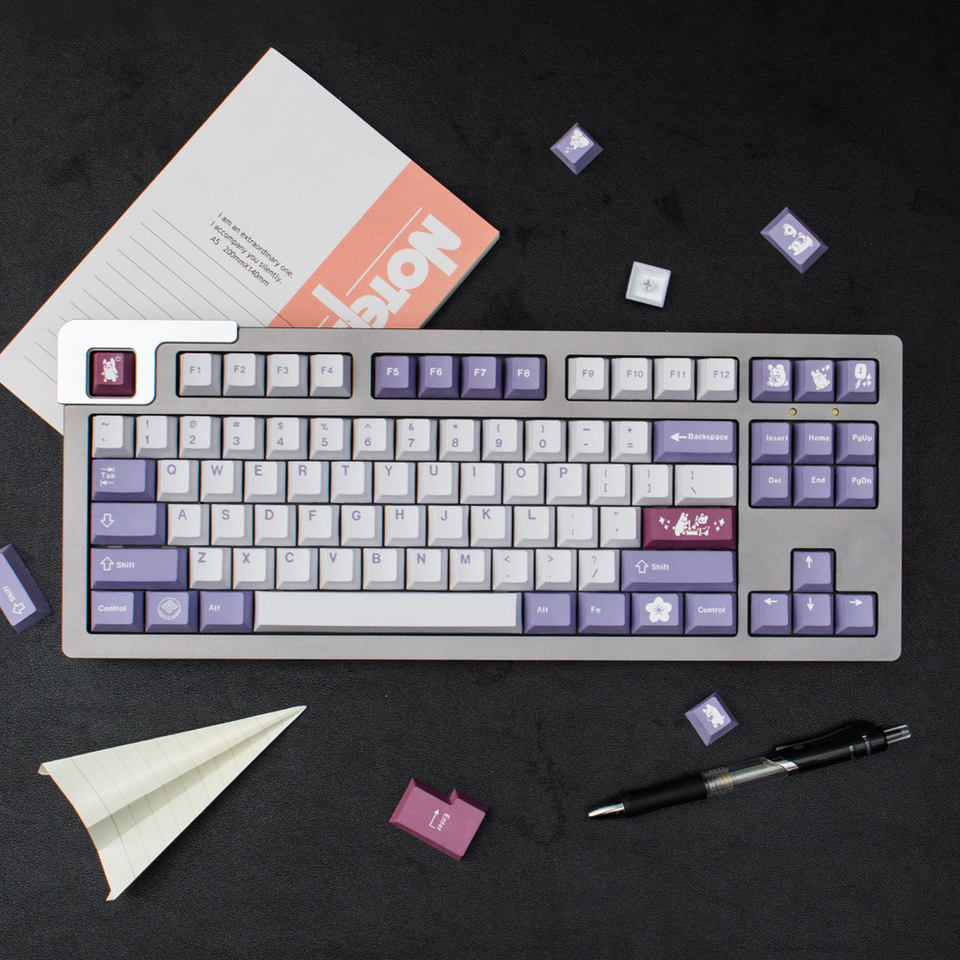 2. Compatibility with Various Keyboard Layouts:
One of the key advantages of Tecsee ABS Keycaps is their compatibility with different keyboard layouts. Whether you have a 40%, 50%, 60%, 65%, or 100% keycap layout, these keycaps will fit seamlessly onto your keyboard. No need to worry about finding the right keycaps for your specific layout anymore – Tecsee has got you covered. Enjoy the freedom to customize your keyboard to your liking, regardless of its size or layout.
3. Original Cherry Profile for Optimal Typing Experience:
The keycap profile plays a vital role in the typing experience. Tecsee understands this and uses the classic original Cherry profile in their keycaps. This profile is widely recognized and loved by mechanical keyboard enthusiasts worldwide. With its ergonomic design and comfortable key height, the Cherry profile offers a pleasant typing experience, reducing strain on your fingers and wrists. Whether you are gaming or typing, these keycaps will provide optimal comfort and efficiency.
4. Customer-Oriented Customization: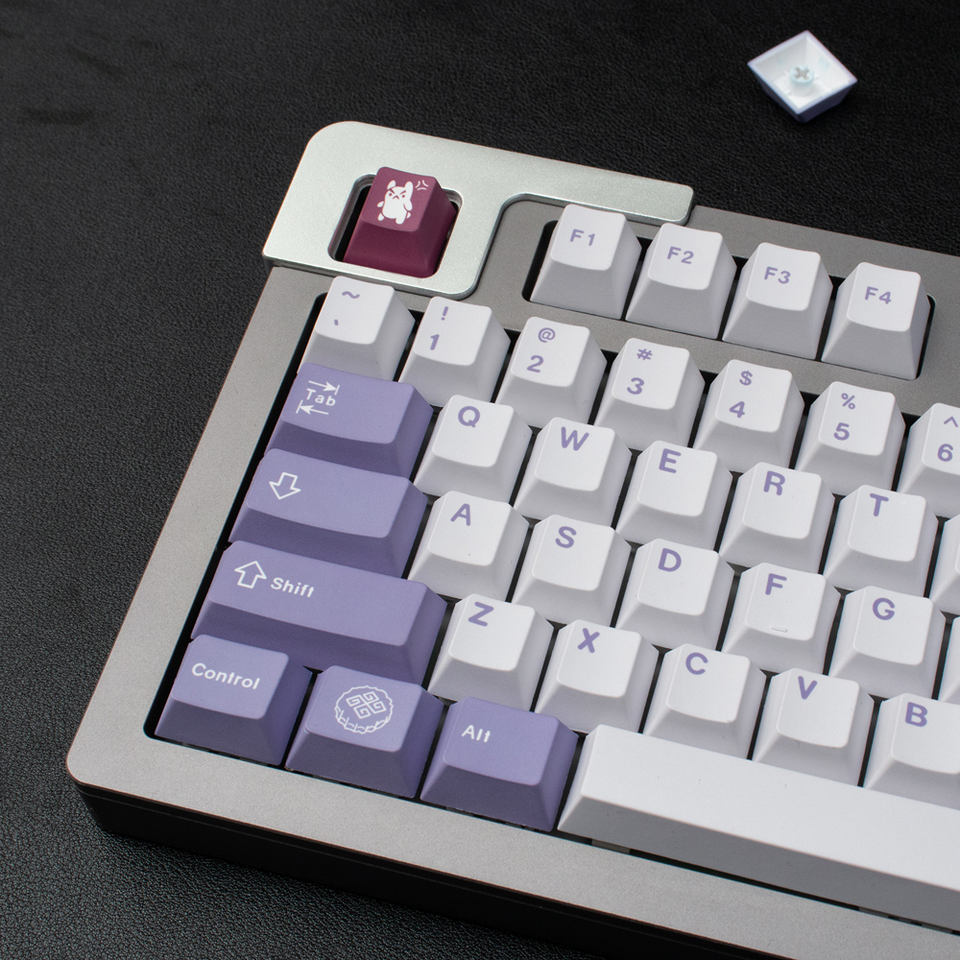 Tecsee is dedicated to meeting the unique needs and preferences of each customer. If you are obsessed with DIY custom effects, Tecsee offers a customization service where they will customize the keycaps according to your idea and favorite color. This personalized touch allows you to create a truly one-of-a-kind keyboard that reflects your individuality. Whether you want a specific color combination or a unique design, Tecsee is committed to delivering a product that meets your expectations.
5. Tecsee: Creating Premium Custom Experiences:
Tecsee, also known as Sinph U-Life, is not just a brand – it is a philosophy. Their mission is to create premium, customized, one-of-a-kind e-experiences for customers. With a focus on quality, functionality, and aesthetics, Tecsee aims to provide products that enhance and enrich your digital lifestyle. The Tecsee ABS Keycaps Cherry Profile Dye Sub Mechanical Gaming Keyboard Keycaps Set is just one example of their commitment to excellence and customer satisfaction.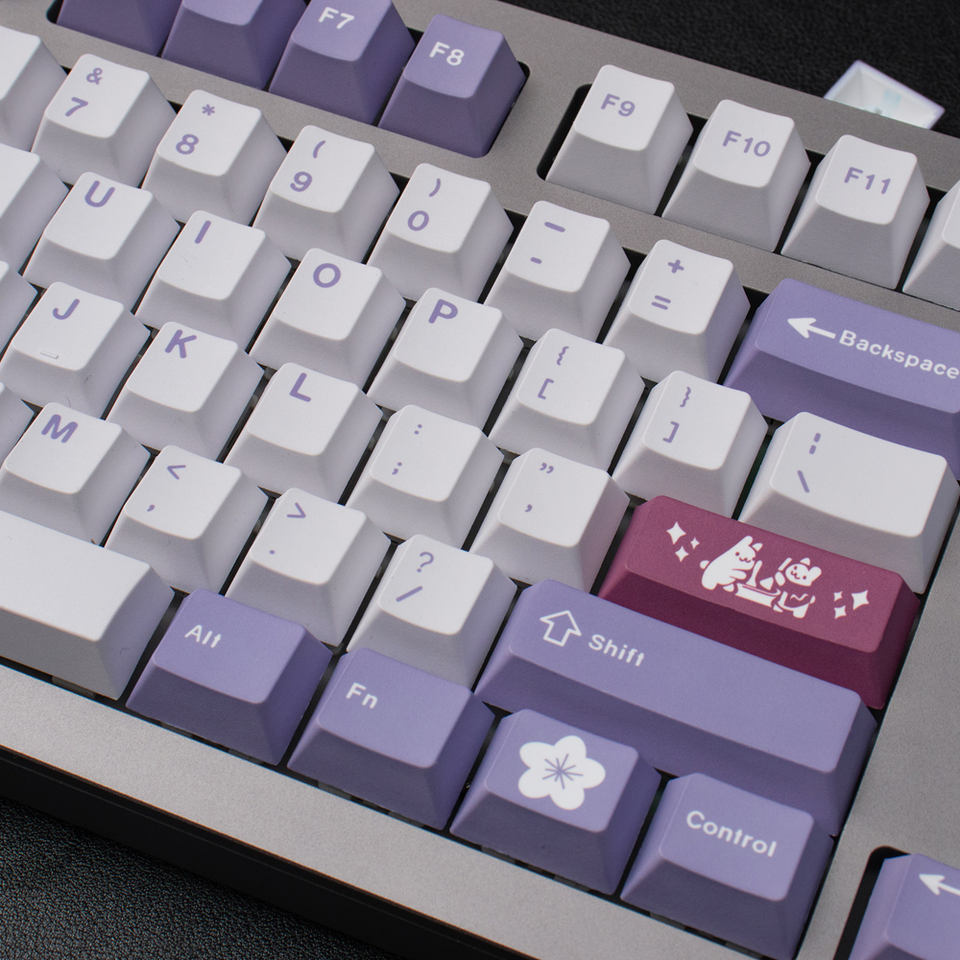 6. Wrap Up:
If you are a gaming enthusiast or simply someone who appreciates aesthetic customization, Tecsee ABS Keycaps Cherry Profile Dye Sub Mechanical Gaming Keyboard Keycaps Set is a product worth considering. With its vibrant colors, durable ABS material, compatibility with various layouts, and customer-oriented customization options, this keycap set will take your gaming experience to the next level. Say goodbye to boring and generic keycaps and hello to a keyboard that truly represents your unique style. Experience the Tecsee difference today and elevate your gaming setup like never before.